Denver Airport Limo
Airport Limo – All Pro Limousine is a private, door-to-door Denver Limo Service.  We serve the entire Denver Metro area.  We will pick you up at your home or business.  Or if you are from out of town and arriving at Denver International Airport, we will pick you up on time and deliver you to your destination in comfort and style.
Our drivers are friendly and will make sure you arrive at your destination on time.  We are available twenty-hours a day, seven days a week.  Just call and a few days ahead of your planned arrival at DIA.  You need a comfortable limousine to get you to your destination on time.  Give us a phone call early and head of your arrive date.  We will be glad to give you a quote for departure from DIA to the Denver Metro areas.

Airport Limo Transportation for Denver International Airport
All Pro Limousine
Call:  720-366-4561
Or send us an email via the form below.
For up to date Airport Information visit the Denver International Airport website. There you will be able to find weather updates, flights updates and shopping available.
Denver International Airport provides more than 140 shops, restaurants and services. The airport offers a local shopping and dining that give you a true taste of the Mile High City, as well as the national brands that you love. While you are here,  there are many options for dining, shopping or relaxing.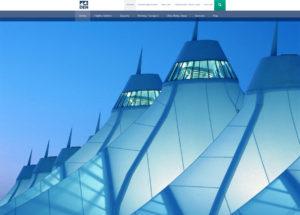 Denver International Airport was named "Best U.S. Airport for Art" in USA Today's "10 Best Reader's Choice" travel contest in 2013. The category focuses on how airports have been transforming from utilitarian hubs of transport to spaces with beautiful works of art, great restaurants, comfy lounges and terrific shopping. The airport was selected by readers as the favorite among 20 airports nominated by the publication.
All Pro Limousine Denver
FOR QUICK QUOTE
CALL OR TEXT
720-366-4561