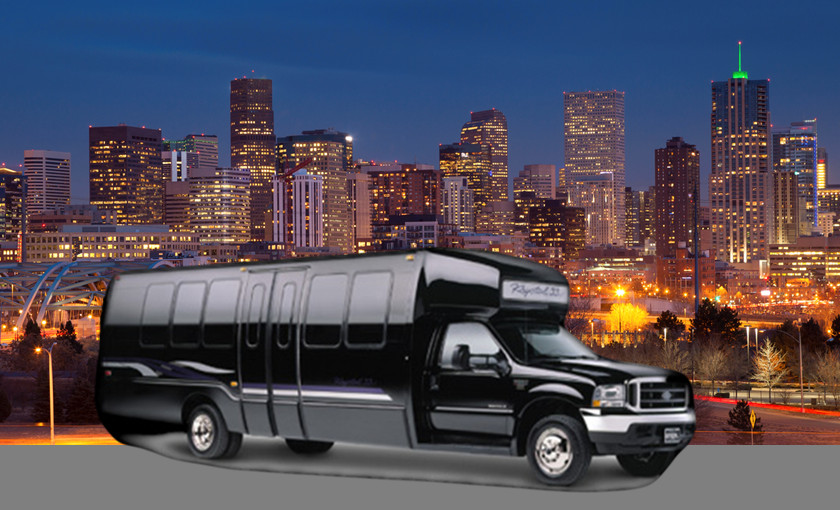 Mountain Bus Limo – Mountain Tours by Bus
Mountain Bus Limo available for the winter time or the summer tours. The Limo Bus can be an exceptional way to tour Denver and the surrounding cites. If you have a large family or a group of friends, we can accommodate your party in a great way. There are many ski areas and mountain tours available in the Denver area. To name a few: You can visit the Historic LoDo area. There are the city's historic building, that include the State Capital, the Molly Brown House and the Four Mile Historic Park. Then there is the Coors Brewery, the Buffalo Bill Memorial and then the Red Rocks Concert Park. Any of these locations makes a wonderful day adventure for your family or your friends. The Mountain Bus we have makes it all a little better. You get to watch the scenery while we take care of the transportation. When you need refreshments just come back to the bus and take a rest and drink our cool refreshments kept cold in our ice chests.
How about tours of all the night clubs in the Denver Down Town Area? We can arrange a tour of all the hot spots in night clubs. We will get the VIP tour. No standing in lines. We will escort you to the best night clubs. We can wait or drop you off and come back later. If you have special requests, we will do what we can to make sure you enjoy your special night out on the town. The mountain bus limo is large and can accommodate most group sizes. If you need two buses we can arrange that too.
All Pro Limousine
Call or Email for a Custom Quote
720-366-4561