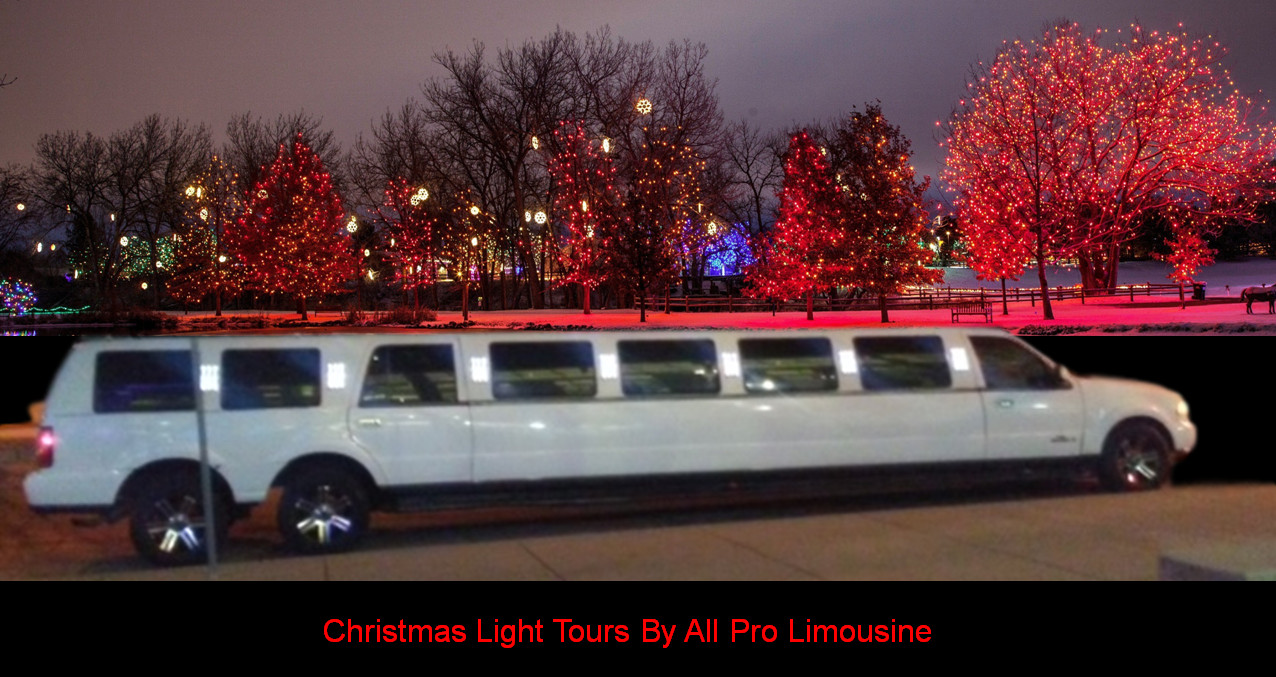 Christmas Light Tours by Limousine
Hire a limo from All Pro Limousine for Christmas light tours.  Enjoy some refreshments and the view.  There are many wonderful tracks of homes with Christmas Lights.  Its a great way to enjoy the Holiday Season.  Bring the family and make it a new tradition every year.  Our chauffeurs are even helpful when it comes to knowing all the best homes and tracks to view.  Our chauffeurs are courteous and knowledgeable. Enjoy the Holiday Lights Tours by All Pro Limousine in Denver Colorado.
How about using our limo to do some Christmas Shopping.  No worries about parking in Valet Parking spots.  We do all the planning and getting you to the major shopping area for great Christmas Shopping.  We will respond to your call when to pick you up.  We will be standing by to whisk you to the next store to shop.  Maybe you'll even get all your shopping done in one day, that would be great!
We have many options for your budget.  Give us a call to make a custom package for you and your family or party.  We can provide Stretch Limousines, Stretch Hummers, Tandem Lincoln Navigator or Large Limo Bus. What ever the size of of your party we can accommodate your group.  Let's talk, Call us or fill out the form below to send us an email.